Evangelical Freedom School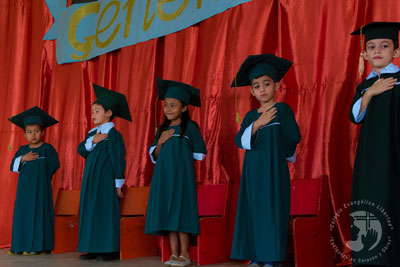 Evangelical Freedom School is an award winning school that serves the children of JPLA and the local community. From kindergarten through high school, the school offers children a quality Guatemalan education.
Many of the children that come to James Project of Latin America have never had the opportunity to go to school, and by law they must start in first grade. Evangelical Freedom School has a government approved program that allows capable students to complete 2 grades per year to catch up to their peers.
When Evangelical Freedom School was opened in 2006, they offered only elementary grades. They have developed programs and grown to accommodate first middle school and then high school grades as the need grew.
The school was founded to serve the children of JPLA, but in 2011 the school was opened to community and staff children. Evangelical Freedom School has earned such a wonderful reputation in Monjas that there is now a long waiting list for students from town who would like the opportunity to attend. There are approximately 150 students at Evangelical Freedom School, including approximately half from the local town.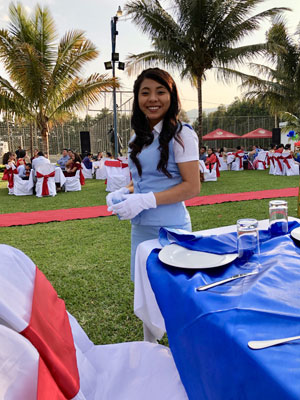 University Program
In Guatemala, only a very small percentage of people get to study at a university level (18%), with an even smaller number that actually graduate from a traditional 4 year program of study. A lack of primary and secondary education, plus a lack of money to pay for college are the main reasons for this low enrollment. For those that are blessed to have the opportunity, it can be life-changing for th
em and their future children.
In order to make a difference in the lives of those we serve, we provide scholarships to our students to continue their education at an advanced level. Some choose to study at a university and others choose a trade school. This provides them the opportunity to drastically improve their future, seek good jobs, provide for their families, and set an example for their own children.
Since the implementation of our university program our post-secondary students have earned three nursing diplomas, a social work degree, and a psychology degree. We currently have students studying psychology and social work. They are amazing young women that dream of helping others in their careers.