About James Project International (JPI)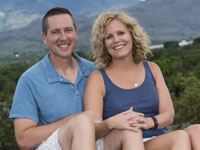 Founded in 2010 by Bryon and Tiffany Applegate, James Project International (formerly 1:27 Missions Project) is a 501(c)3 nonprofit organization. Our team is dedicated to:
Meeting the physical, spiritual, emotional, and educational needs of women and children in need.
Building the capacity of James Project of Latin America, located in Monjas, Jalapa, Guatemala.
Growing the hearts of individuals to meet the calling of James 1:27 (caring for orphans and widows in their distress).

---
History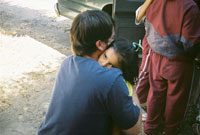 In February of 2006, Bryon and Tiffany Applegate (project founders) embarked on their first ever "international mission trip". They visited a small town in Guatemala, where James Project of Latin America (JPLA) is located. During this trip they not only encountered many wonderful people, but also a life-changing encounter with God. The transformation that took place changed the Applegates both spiritually and emotionally.
Upon their return to the States, the Applegates found it difficult to return to the everyday life they knew. Their view of almost every aspect of their lives had changed as a result of the trip. They knew they would never return to their old selves, not their old lives. They also knew that the mission of helping those in need was now their own. They just didn't know in what capacity they would take on this mission. They only knew they wanted to make a difference.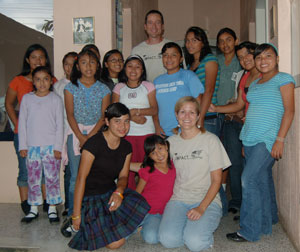 They continued to visit JPLA in the years that followed. In fact, they revisited a few months later. As on the first trip, the second trip was life-changing. They were confirmed in their belief that they wanted to make a difference in the lives of orphans and widows and decided to begin monthly sponsorships for 3 of the girls at JPLA's children's home. The number of sponsorships has grown since that time.
The third trip to JPLA included the Applegates co-leading the first of several teams from their local church (James River Church) in Ozark, MO. After leading a team in 2010, they decided to begin the 1:27 Missions Project to engage more people in the care of women and children and provide more opportunities for people to have a personal experience with this mission.
From 2010 through 2013, the organization grew in its impact both locally and internationally. The 1:27 Missions Project Board of Directors began reaching out into the community, serving women's shelters and children's homes in the States. People from a variety of churches and backgrounds were investing their time and resources monthly to care for the needs that they were beginning to see. Additionally, several teams of volunteers traveled to Guatemala each year to support the work being done at JPLA.
In 2013, the Applegates transitioned to serve in Guatemala full-time as Directors of James Project of Latin America. At this time, Bob Durkop became President of the Board of Directors. As an organization they continued reaching out to serve women and children around the world, as well as care for their new missionaries. Through this time, the partnership with JPLA continued to deepen.
In 2019, 1:27 Missions Project became James Project International and continues to focus on strengthening the ministry of JPLA through prayer and various types of support.