Becoming a Missionary
"Then I heard the voice of the Lord saying, "Whom shall I send? And who will go for us?" And I said, "Here am I. Send me!" ~ Isaiah 6:8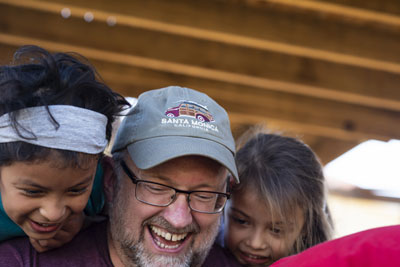 If God is calling you to the mission field of Guatemala and you love the mission of JPLA, then a position with us may be for you. JPLA is always looking for called missionaries who are willing to serve in any capacity, committed to the mission of JPLA, and willing to humble themselves for the service of God.
We have a variety of positions available, but prefer to hire those that are flexible and willing to do anything/everything. We try to place people in the areas of their gifts, talents, and experiences, but ask that everyone do what is needed.
As a full-time missionary we ask that you commit a minimum of two years of service with us, but prefer those that want to stay longer. This requires a greater commitment, the willingness to dedicate themselves for the long term, and a desire to live in God's will.
We also offer internships, but at this time are limited in the number of interns we can accommodate. Internships offered are for a summer term, six-month term, and a one-year term. A wide variety of possibilities exist in this area, and we will provide training in the area you wish to pursue. However, interns are required to help in any and all areas needed.
All missionary positions are unpaid positions and require the individual missionary to raise their own funds. We have estimated budgets available and fundraising strategies to share.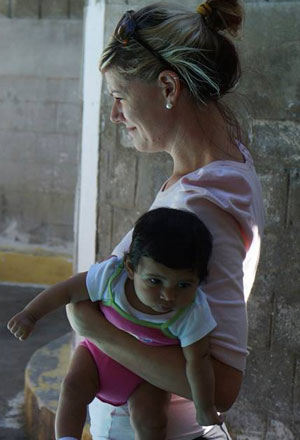 Contact Bryon Applegate for more information.
Download the Application Here.
Expectations
Missionaries will be expected to serve all people as needed, including other missionaries, teams, staff, and children. Most missionary positions do not allow for full-time or daily access to the children at Shadow of His Wings.
All missionaries are self-supported, which will require the raising of funds and a support base.
This is a place of 'business'. As such, normal office hours are 8:00 – 4:00, M-F. Changes to this are only allowed in special circumstances and with the approval of the Directors.
Missionary kids are allowed to attend our school, but must adhere to all school rules and requirements. This is mostly to learn the culture/language as credits earned here are not recognized by North American education systems.
A minimum of a two year commitment – preferably longer
Time off: besides most U.S. and/or Canadian federal holidays, time off is given for visa renewals and requirements. All missionaries must leave Guatemala every 6 months for a minimum of 72 hours. Typically missionaries return home 2x per year for a few weeks at a time.
All missionaries are required to pursue advancement in the Spanish language.
All missionaries are required to follow the guidelines and expectations outlined in the organizational manuals.